"Education is the key to resolving the problems that hinder our well-being" –

Sakkubai
13-year-old Sakkubai belongs to a family of migrant workers, without a permanent home and no fixed income. She had come to accept Gamangatti village to be her home. But a year ago, she had to move in with her grandmother because her parents had to migrate to another place for work.
It has been estimated that inter-state migration in India was close to 9 million annually, between 2011-2016 (The Economic Survey of India, 2017), while Census 2011 marks the total number of internal migrants in the country (accounting for inter and intra-state movement) at a staggering 139 million.
Migrant labourers form a majority of the unorganised sector, where they are unprotected by law. Their entry into the labour markets is marked with several endemic disadvantages. Poverty and poor access to health facilities and shelters affect the overall well-being of this group. The 2019 Global Multidimensional Poverty Index (MPI) released by the United Nations Development Programme and the Oxford Poverty and Human Development Initiative reveals that India's multidimensional poverty fell steeply to slightly more than 365.55 million by 2016-2017 from 640 million in 2005-2006. Despite this impressive fall, people continue to face challenges to meet even the most basic human needs.
Sakkubai's parents work tirelessly to fulfil the needs of the family, especially their children. Sakkubai, although young, is aware of the depth of poverty her family faces. They struggle to meet even the most basic needs such as clothing. "My sisters and I, we stitch our clothes because we cannot afford to buy new clothes," says Sakkubai. However, for Sakkubai, this is the least of her concerns. It doesn't bother her because she knows that there are families in her community who cannot even afford three meals a day. "I consider myself privileged as my parents are giving us meals and sending us to school," shares Sakkubai.
Poverty is a concern in her community and from it stems numerous social issues affecting children such as child labour and school dropouts. Sakkubai was deeply concerned about the children in her community. "I would dream of bringing change and helping the poor. But I was clueless," says Sakkubai.
When Sakkubai was selected as a Girl Icon amongst thousands of applications in Karnataka, it gave her the confidence to stand up against the problems in her community. She mobilised 20 girls who would be part of her peer group. It wasn't easy at first to convince the families of the girls to allow their daughters to attend the meetings that Sakkubai would lead. The girls now meet after school hours on the school premises to discuss matters that affect children in their community.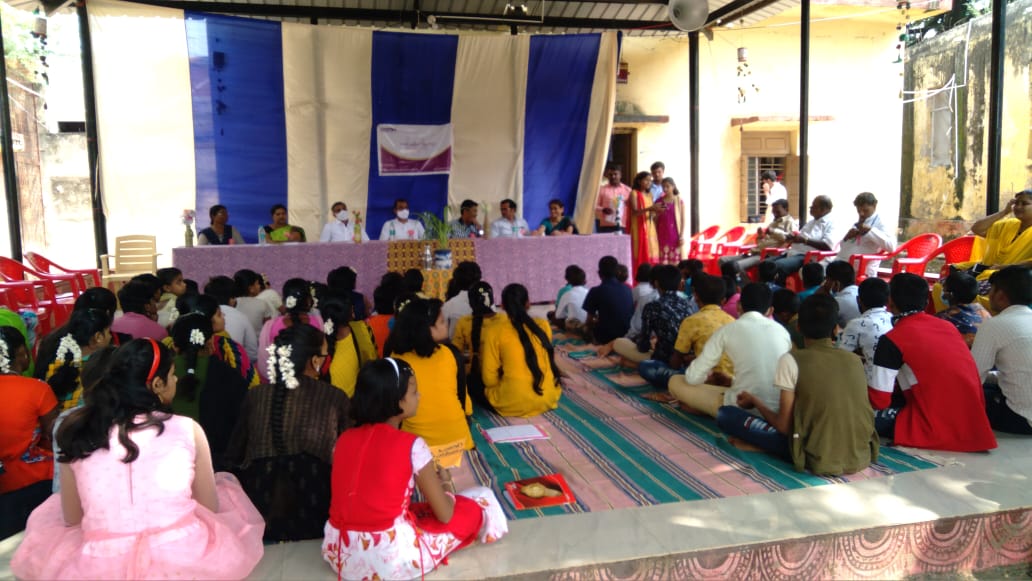 "We all just want to educate ourselves with each other's support and resolve the problems that hinder our well-being. Due to financial constraints, children become victims of child labour and drop out of school. We want to stop that so they can lead better lives. With help from my teachers, I was able to successfully bring five girls who had dropped out back to school. I have identified seven more girls and am trying to help them get access to the education they deserve," says Sakkubai.
Sakkubai is part of a growing network of grassroots girl leaders known as Girl Icons, who are using their voices to challenge social barriers and drive change in their communities. The Girl Icon Program is a one-year leadership development initiative that works with adolescent girls between 12-18 years from low socio-economic communities, giving them the courage to fight for their rights.