The following is an opinion piece by Swarachna School leadership team member: Akshay Shetty. In this blog post, Akshay introduces us to one of the inspirational teachers who makes the school a brighter place and embodies all the qualities of a Girl Icon.

For the past few months, I have been living in a part of the world (rural Sitapur, Uttar Pradesh) where going to school for some students is akin to waging a small revolution. The stories I've heard from my students have made me realise the insurmountable odds that some of them overcome every single day to get an education.

Even more inspiring, however, are our Swarachna School teachers, some of whom live in the villages nearby. Breaking practically every social norm, these wonderful women have braved insults and snide remarks to transform our school with their efforts. One of these icons is Kanchan. She has been a part of the Milaan family for three years now, and everyone here has seen her grow in strength to become one of the finest teachers in our school.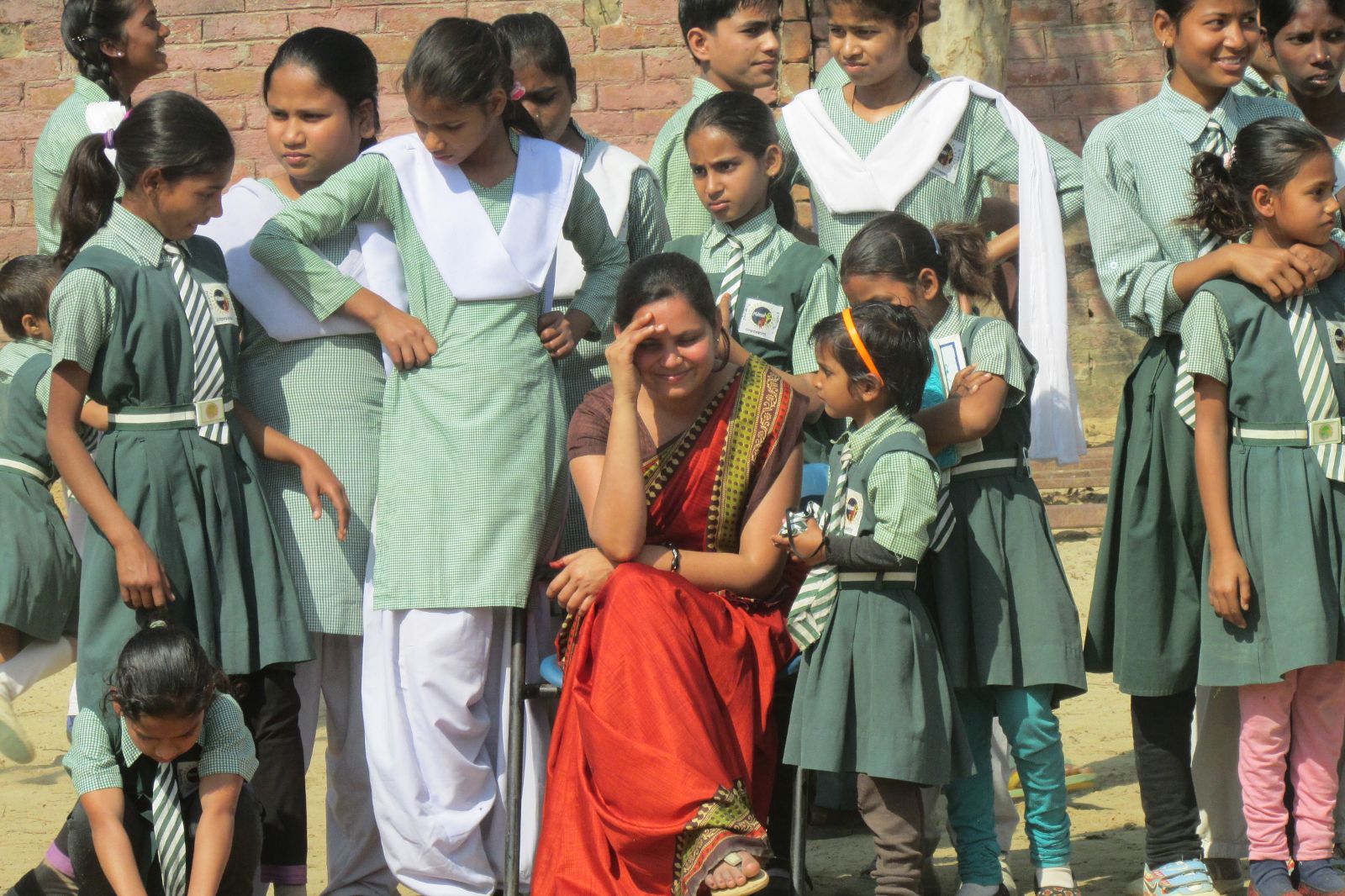 As a young girl, who cycled 25 km every day to college, Kanchan never dreamt of becoming a teacher. She was happy helping out her mother with the household chores until her father suggested that she start working at the school after her graduation. It was her father's encouragement that kept her going when people in the village started asking questions like: 'Why does a girl need to earn money?' 'What respectful family would want a girl like her?' Working in the school was tough too in the initial days, with no prior experience in teaching, she struggled with her classes. However, things started changing as soon as she started taking the initiative. Today, Kanchan, in addition to teaching the Nursery and Primary sections, also handles the challenging Mid-May Meal (MDM) program with admirable efficiency.
It is a joy to see Kanchan in her classes. She is extremely warm with her students and teaches with a passion that seems rare to find these days.
Her students love her too. A few months ago, when new plates were brought for MDM, many students refused to eat from them because of caste issues. It was Kanchan who went from class to class explaining to students and convincing them to eat from those plates.
Kanchan is so unassuming and humble that her work has to speak for herself. Ask her what the best part about being a teacher is, and she says being greeted 'Good morning, ma'am' by students on the way to school gives her a high like no other.